October 18, 2023
A November to Remember at Pine Market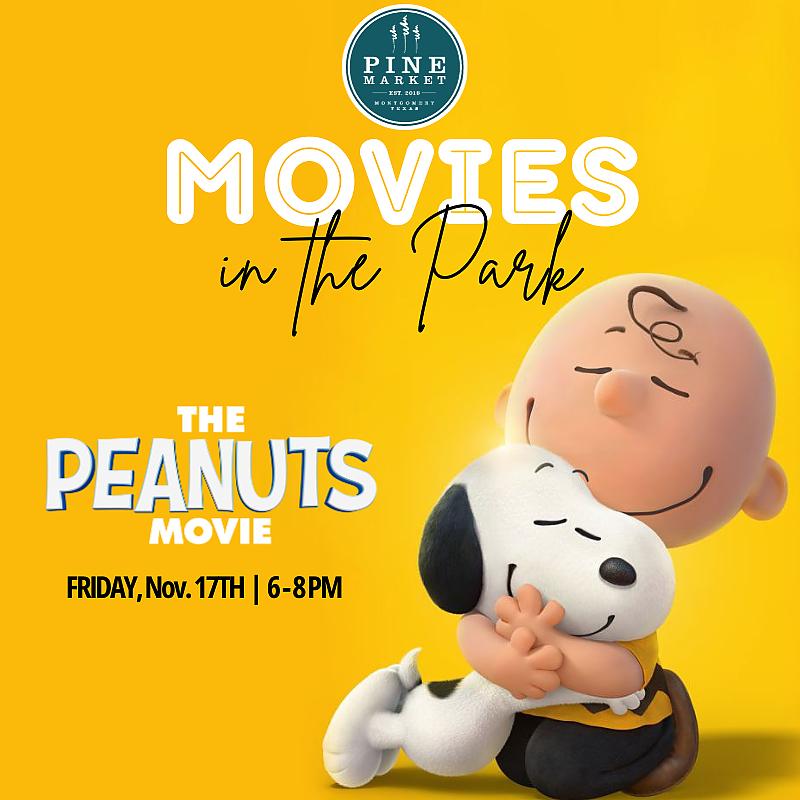 The Park at Pine Market continues to be the heart of our retail center, offering a vibrant space perfect for relaxation, outdoor fun and shared experiences. As November approaches, we're enhancing its allure with a line-up of events that emphasize family, friendship and festive times. Dive in to discover what's on the horizon for you this November at Pine Market!
Concert in the Park: Morgan Ashley - POSTPONED TO FUTURE DATE
November 10, 2023 | 6:00-8:00 PM
From the heart of College Station, 2021's "Female Artist of the Year," Morgan Ashley, takes to Pine Market's stage, echoing the soul of Texas through her tunes. Expect a night filled with music that captures the spirit and fervor of her Texan roots. Guests are encouraged to bring lawn chairs and blankets for a cozy ambiance. After the concert, try out the exquisite food and drink offerings from our restaurants. This is an evening not to be missed!
Movies in the Park: The Peanuts Movie
November 17, 2023 | 6:00-8:00 PM
A week later, the park transforms into the perfect movie setting. We're featuring The Peanuts Movie, an animated delight that appeals to both the young and the young-at-heart. Before the screening begins, why not make it a dinner-and-a-movie night? Our Pine Market restaurants have you covered with a range of dishes and snacks. Grab your favorite pick, set up your blanket or chair and head into the world of Charlie Brown and his endearing gang.
Warm days, cool nights, and a community that comes together — that's what November at Pine Market is all about. We hope to see you there, creating memories with us!