November 17, 2023
Boba Chic Coming to Harvest Market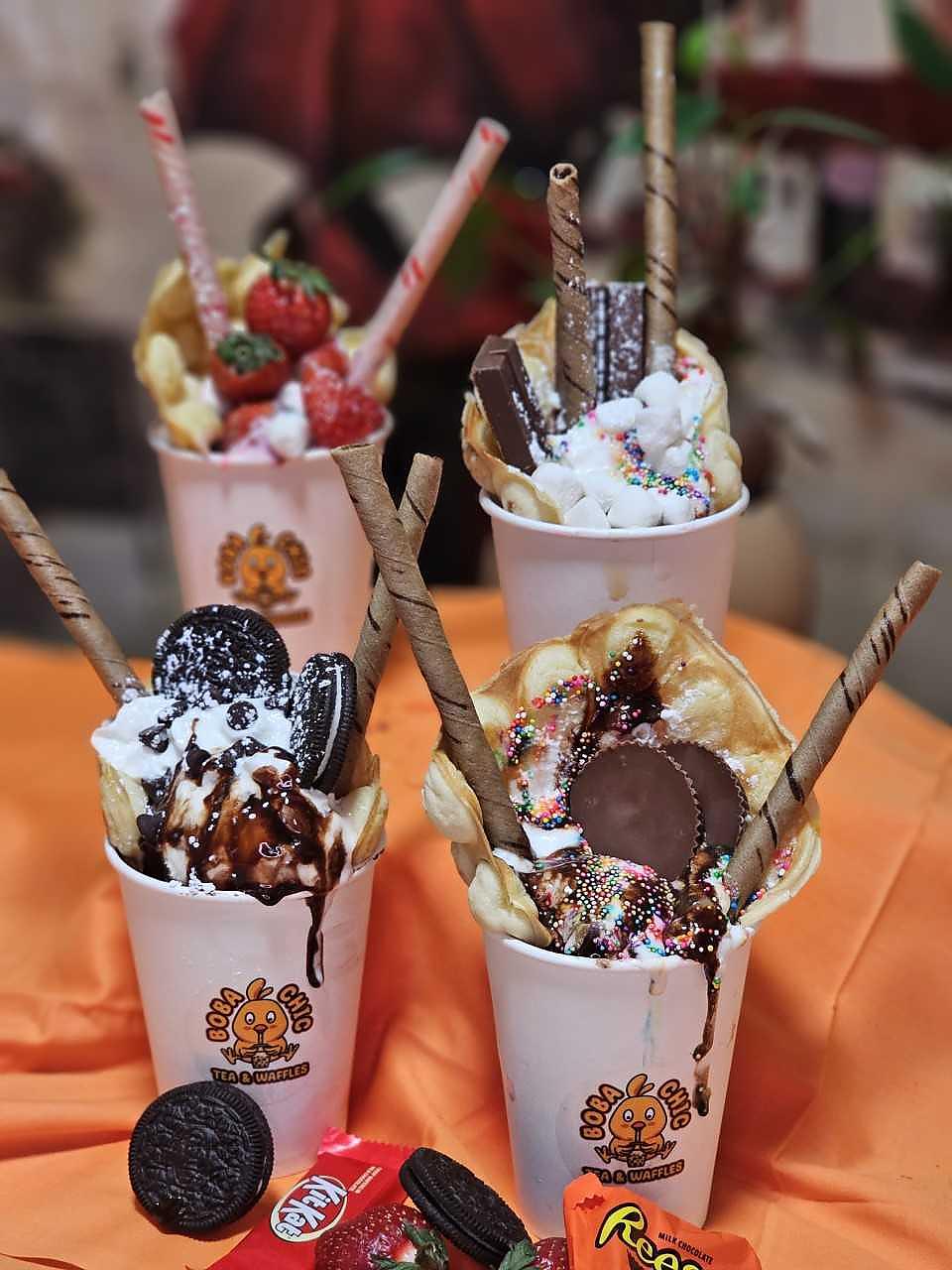 There's a new hangout coming to Woodforest and people — especially kids — are going to love it.
Boba Chic is a 980-square-foot fast-casual restaurant slated to open in December. Located in Harvest Market, it will serve up a variety of tapioca milk teas and bubble waffles.
Owner Sam Luu is no stranger to the restaurant business. He opened his first restaurant in the Cypress area in 1998. He currently owns one of our favorite sushi spots, WO Sushi Fusion. Boba Chic is a new concept he hopes will become a special place for kids and families to enjoy.
"Kids are always looking for a place to hang out in Woodforest," Luu said. "We decided to open a boba and waffles place to bring those kids closer within the community without having to travel far away."
He plans to have plenty of games and toys available for children. There will be space for kids to study both inside and outside on the patio.
The tea menu is extensive. Milk and fruit teas can be customized with a variety of toppings and sauces. Specialty drinks are made with fresh tea, Jello cheese foam and brown sugar boba. Non-caffeinated drinks such as chocolate milk and brown sugar boba are available.
Hungry families can choose from a selection of freshly made waffles. Diners can build their own with ice cream, dry toppings and drizzles or order up a specialty waffle. Among the many options is the S'mores waffle featuring chocolate ice cream, white and dark chocolate drizzle, marshmallows and graham cracker crumbles.
Luu hopes families will enjoy the menu items, but also wants them to come and hang out.
"We want to make sure that this concept will be a special place for kids and families to enjoy," he said.