October 16, 2023
BODYBAR Pilates Woodforest to Open in Pine Market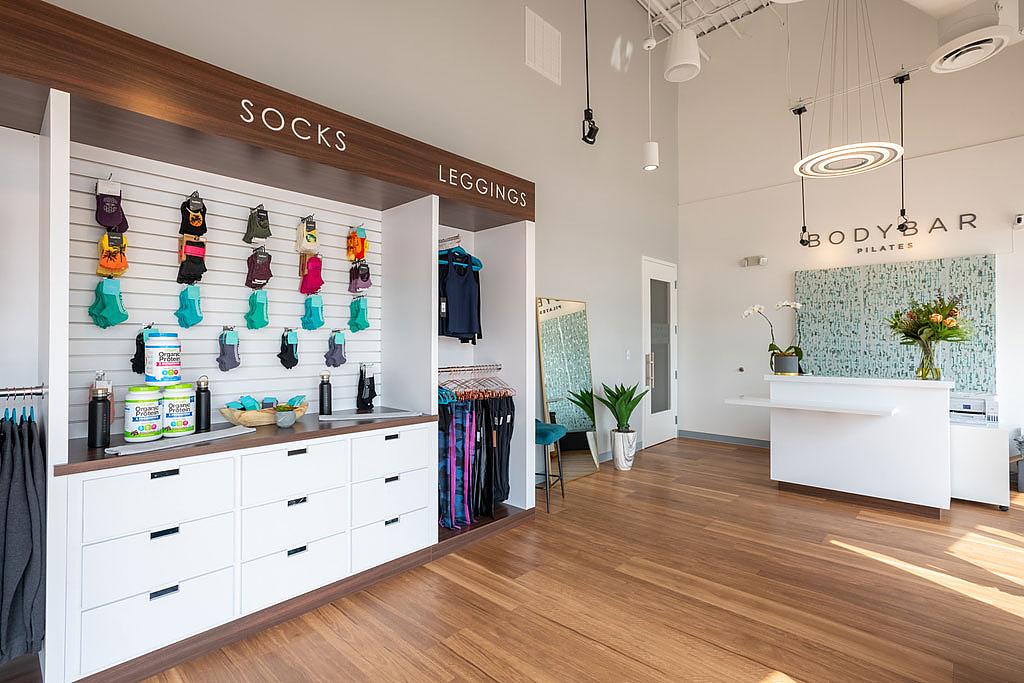 BODYBAR Pilates — known for delivering a fiercely effective workout experience powered by Pilates — will soon open its first location in Montgomery County at Pine Market.
The reformer Pilates studio concept — a health and wellness hit in the Dallas – Fort Worth area — is now extending that enthusiasm to the Conroe/Woodlands area. It is slated to open in January at 900 New Day Avenue in Pine Market. Pre-sales of founding memberships are underway now. Founding Members will receive a low rate that lasts the lifetime of their memberships. Only a limited number of memberships are available.
Jennifer Rubino and daughter Natalie Luquette are the owners of BODYBAR in Pine Market. The mother-daughter duo is partnering their strengths in fitness, sales and marketing for the new passion-driven fitness business.
"BODYBAR offered us the opportunity to open a business using our combined skills and experience," said Jennifer. "It aligns with our lifestyle preferences — to be healthy, have fun and help others reach their fitness goals. We are excited to be centrally located between Magnolia, Montgomery and The Woodlands."
Jennifer is a physical activity enthusiast, previously a competitive tennis player and a CrossFit athlete. Jennifer currently plays USTA and North Country League tennis and leisure golf in the Montgomery and The Woodlands area. Her passion is connecting with the community to increase awareness, marketing and branding.
Natalie also has a background in recruitment marketing and graphic design. She was an athlete in high school, participating in varsity cheer and swimming which led to captaining the Collegiate Swim Team at the University of Colorado in Denver. With her ability to create graphics and market a product — combined with social media management — Jennifer and Natalie are the perfect match to open a BODYBAR Pilates together.
BODYBAR is more than just a workout, it is Happy Hour. Clients can expect a fiercely effective workout experience powered by Pilates that builds a balanced, athletic and real community. At BODYBAR, the mission is to build a community of people who love, respect, encourage and motivate one another to be strong, healthy and happy human beings.
Workouts go beyond traditional Pilates to build strength and endurance while challenging athletic intensity in a group workout, meeting members where they are today, and challenging them to raise the bar for tomorrow.
There are seven unique class formats on four distinct Pilates apparatuses at BODYBAR — Reformer, Chair, Tower and Jump. The BODYBAR Method emphasizes quick transitions and exercises super setting to maximize intensity, leading to increased heart rates and calorie burn.
"The best part is that everyone is an athlete at BODYBAR Pilates, and that is the way we train," Jennifer said. "The look and feel of our studio are designed with a welcoming, spa-like environment. There will be a separation between the studio and the lobby, giving our clients a space to talk with friends and browse our retail that will feature high-end brands such as Spiritual Gangster and Free People Movement. The studio will also have 14 reformers for increased class availability."
To learn more about BODYBAR Pilates Woodforest and take advantage of special rates, visit their website at www.BodyBarPilates.com/Woodforest, message them on Instagram @bodybarwoodforest or phone (832) 941-0583.