August 02, 2023
CMG Home Loans Ready to Help With Mortgage Needs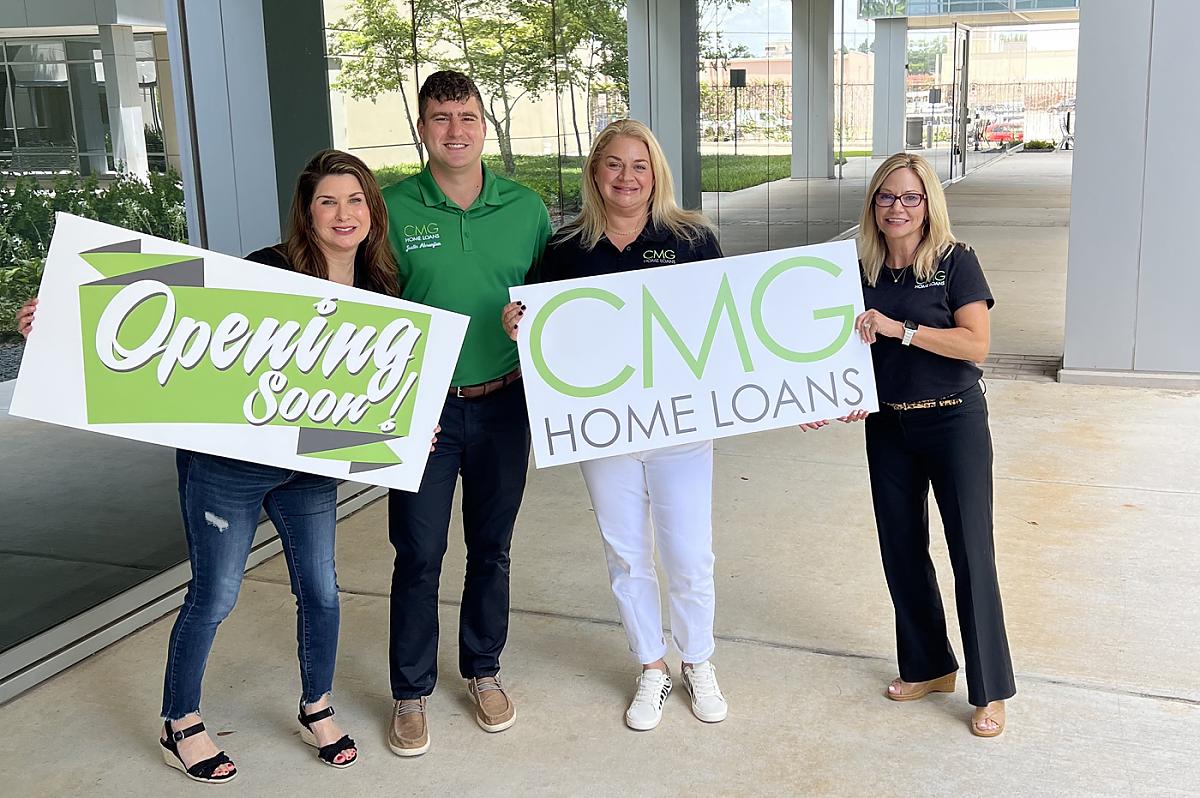 Prospective Woodforest homebuyers won't have to go far to secure a home loan when CMG Home Loans opens in Pine Market.
The new branch is expected to open in August at 900 New Day Avenue, Suite 600. The privately held direct lender can help potential homebuyers secure the best loan as well as assisting current homeowners with refinancing their mortgages.
CMG is ranked among the top 50 mortgage companies. Their strong relationship as a Fannie Mae & Freddie Mac seller / servicer and a Ginnie Mae issuer gives them a great competitive advantage. They are able to adapt quickly, have an accessible operations staff with localized support, and able to table fund their loans so the borrower is not waiting at closing for money to be wired after signing.
CMG also offers three proprietary products. The All In One loan is the only 30- year draw home equity line of credit (HELOC) with an integrated sweep checking account. The program can help borrowers pay off their loans faster and is like having a credit card for your mortgage loan.
The Home Fundit program is the first industry-approved crowdfunding platform for a down payment. The online down payment gift tool connects with the homebuyers' social media platforms to allow family and friends to contribute to the down payment fund. This program is a great resource for wedding and graduation gifts.
The Private Label Security (PLS) program is our own loan for second homes and investment properties with 15 percent minimum down payment. It allows us to offer significantly better pricing by avoiding the loan level price adjustments made by Fannie & Freddie.
CMG offers extremely competitive interest rates, permanent and temporary rate buydowns and a rate rebound program that allows clients to refinance in the future with no lending or appraisal fees. Float-down options are available if the market improves after locking in an interest rate.
CMG also works with new homebuilders to help potential buyers purchase their dream homes. They offer special programs such as extended rate locks, forward commitments, spec home lock program, and renovation / construction loan options. In addition to this, they have some amazing tools to help the builder market the home as well as offering an on time closing guarantee.
The Woodforest /Pine Market area was chosen because it is home to several of the loan officers and staff members. That makes them your neighbors. Neighbors who want to help you with all of your mortgage needs.