December 29, 2022
Extra 'Luv' Goes Into Each Cup of Coffee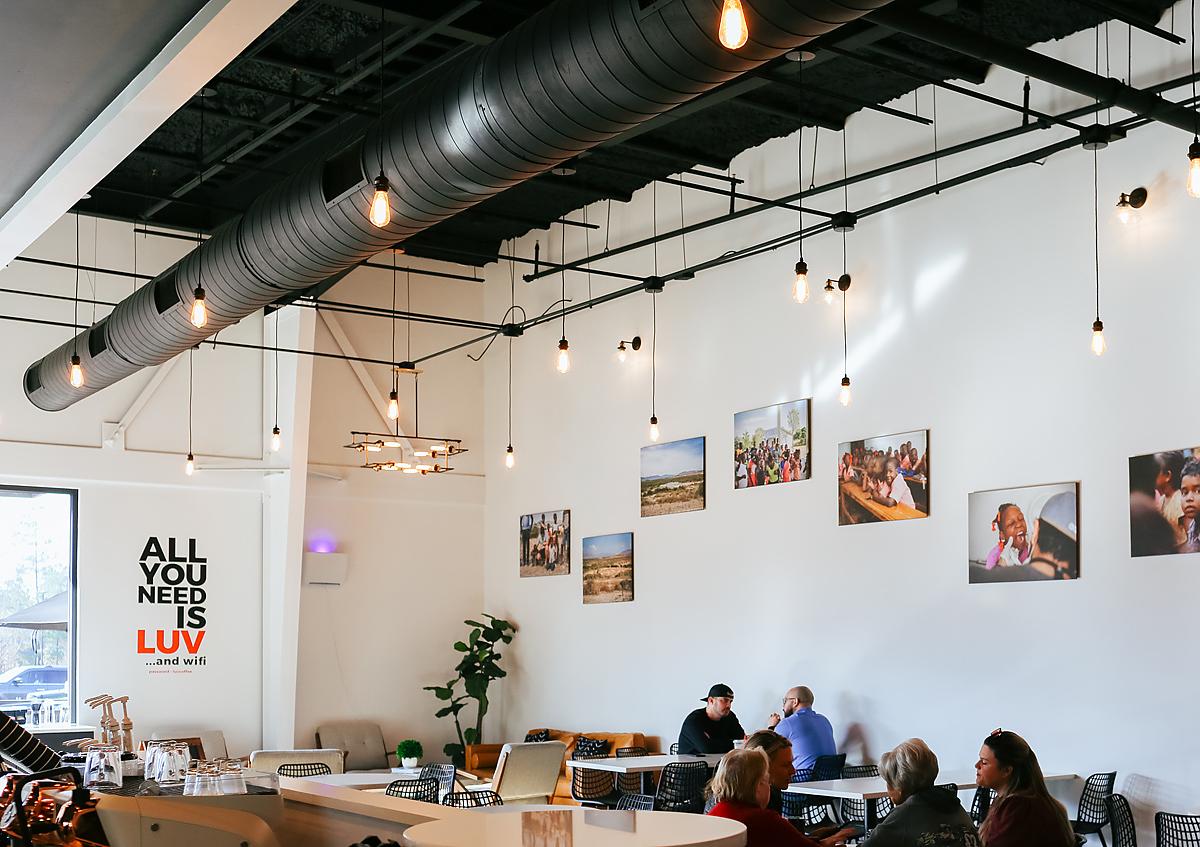 What makes a cup of coffee great? A bit of Luv.
The genesis of Luv Coffee comes from when one of its owners, Jeremy Gonske, visited Haiti and saw a real need to help the country's many orphans. He came back with a goal to help end the orphan crisis there.
And that's just what Gonske and his team are doing with Luv Coffee, which opened in Pine Market in March 2020. The shop uses both single-origin coffee and blends to craft everything from frappes for children to precision pour-overs for coffee aficionados. Customers can choose from espressos, cold brews, drip coffee and specialties such as a Shaken Espresso, Caramel Macchiato and Mocha Blendy. Teas, lemonades, hot chocolate, baked goods and breakfast and lunch entrees round out the menu. Four-legged family members are welcome on the patio and can enjoy a free Pupuccino crafted especially for them. A variety of coffee beans are also available for purchase and Luv's roasters practice small production methods that allow them to scrutinize and perfect their process.
Fifty percent of Luv's profits are donated to CoreLuv International, which serves children in Haiti and South Asia by providing funds to help meet their six basic needs — clean water, proper food, healthcare, education, job skills and a Christ-centered loving home. It is estimated that Haiti has 1.2 million orphans and vulnerable children, with as many as 7,000 roaming the streets of Port-au-Prince, Haiti's capital. Throughout the world, there are more than 150 million orphans in the world, and few have hopes of adoption.
Believing a cup of coffee is more than just a cup of coffee, Luv Coffee says that knowing the story behind your coffee is a powerful link from the cup to the wider world. So as customers of Luv Coffee breeze in to pick up a quick cup before heading to work or meet up with friends to catch up over lattes and scones, they know that with each sip they are brightening the lives of children in desperate need.