January 06, 2023
Meet 2023 Health Goals at Pine Market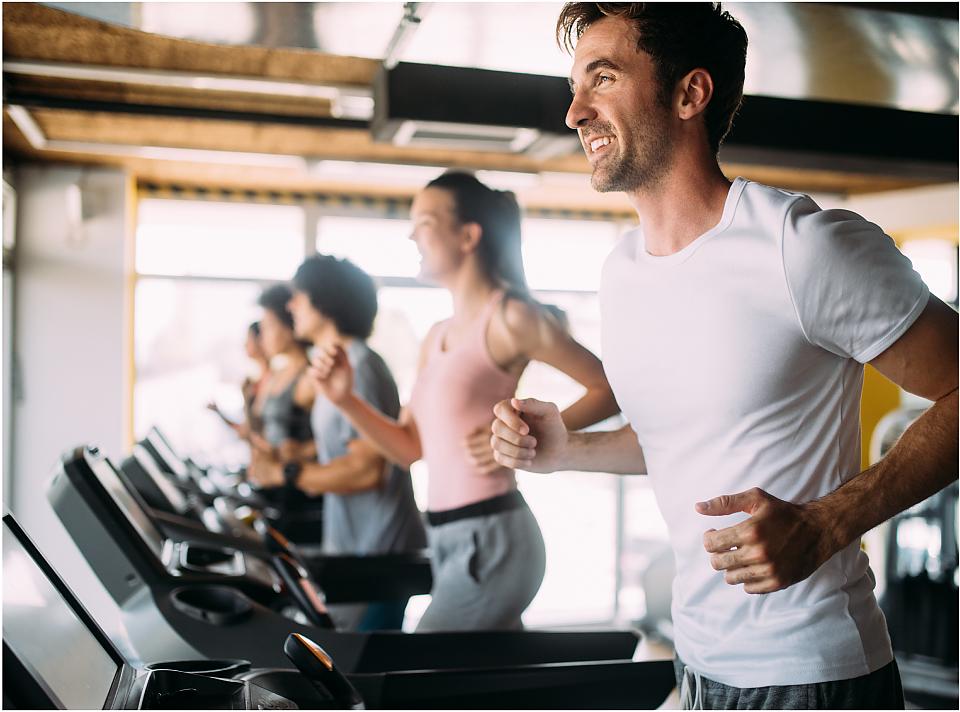 If your 2023 resolutions involve a healthier lifestyle, Pine Market has got you covered with access to exercise studios, healthy eats and holistic medical services. It's one-stop shopping for a newer, healthier you!
Fit in a Workout
Anytime Fitness is open 24/7 allowing you to work out before work, on your lunch hour or after the kids have gone to bed. The staff are dedicated to helping you meet your fitness goals and can devise a training and nutrition program just for you. The gym is equipped with everything needed to develop strength and cardiovascular fitness, including treadmills, elliptical cross trainers, free weights, squat racks, functional training equipment and more. Enjoy group training? There are small group classes. Prefer to work one-on-one, personal trainers are available.
Resolved to exercise more but don't have a lot of time? F45 Woodforest can get your heart rate up in just 45 minutes. The "F" stands for functional training. Members get a full-body workout with a mix of circuit and HIIT-style training. The "45" is the number of minutes it takes for each workout. The aim is to burn 750 calories per session while increasing energy levels, metabolic rate, strength and endurance. Workouts are never boring because they are always evolving. You'll see results almost immediately which will motivate you to keep that resolution.
Adults and kids can up their fitness game while building confidence and discipline. Adults will burn calories as they learn self-defense techniques while kids will improve character, balance and coordination.
Improve Your Body
Men have specific health needs. The Y Factor is dedicated to meeting them. The clinic provides urological care for men, with a focus on long-term health solutions and wellness. Certified providers specialize in male fertility evaluation and treatment, low testosterone, vasectomy and vasectomy removal, prostate and urinary issues, fatigue evaluation and more. They accept most insurance plans.
Rather than writing a prescription, Sandstone Family Health practitioners work to get to the root of the underlying causes of your health concerns and help you regain your health through functional and regenerative medicine. Their patient-centered care includes wellness testing, thyroid therapy, hormone replacement therapy, wellness exams, general wellness care, weight management, and more. You'll partner with your specialist to create a health and wellness regime that works for you, so you can be the best you can be.
Verve Chiropractic Cryotherapy & Nutrition
Back pain got you down? Verve Chiropractic can get you back on track. Dr. Silver and Dr. Brenan provide comprehensive care to reduce chronic inflammation, restore body mechanics and increase range of motion. They treat hip and leg pain, back pain, sciatica, foot pain, repetitive motion injuries and sports injuries. Going beyond adjustments, the clinic also offers cryotherapy, nutrition counseling, custom orthotics and supplements.
Eyes are the window to the soul, so you owe it to yourself to keep them healthy. Blinc Eyecare offers services headed up by outstanding an optometrist. Schedule an eye exam or try their B.E.C. Dry Eye Spa. The spa can help relieve symptoms of dry eyes including burning, itching, redness and more using advanced technology. LASIK services are also available. Need glasses? They offer a huge selection of designer brands.
If your teeth aren't healthy, you aren't healthy. Resolve to make an appointment at Woodforest Fine Dentistry. Dr. Michael Gillogly, DDS leads a crack team dedicated to the care of your teeth, including cleanings, veneers and teeth whitening.
Healthy Eats
Exercise alone won't improve your health. You need to eat the right foods and that is why your workouts should begin and end with Clean Juice. Clean Juice offers more than just cold-pressed, USDA-certified organic juices. Plus, there's an entire menu of good-for-you food. Indulge in tasty sandwiches, wraps, acai bowls and salads. Stop by for a protein smoothie or wellness shot. There's even a kid's menu.