September 26, 2023
October is Hopping at The Park at Pine Market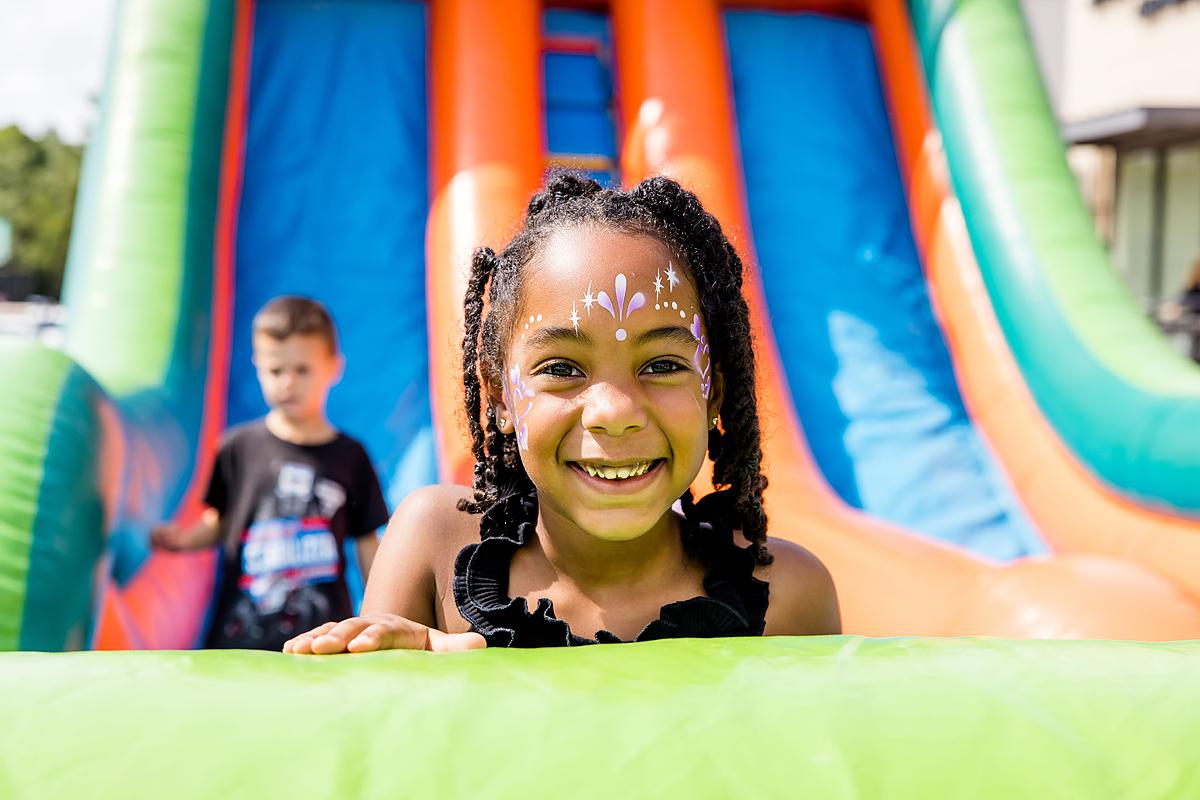 The Park at Pine Market is now open, offering a beautiful spot for picnics, catching some rays or just strolling along. It's also where Pine Market hosts family-friendly events such as concerts, festivals and other engaging activities. Here's what's coming up in October.
National Night Out
5-7 p.m. Tuesday, Oct. 3
National Night Out promotes partnerships between law enforcement and the community. Our celebration will feature squad cars and emergency vehicles, bounce houses, face painting, opportunities to meet the officers keeping Woodforest safe and more. Live country music will be provided by the Michael Monroe Goodman Band.
Concert in the Park featuring Sean McHargue
6-8 p.m. Friday, Oct. 6
Sean McHargue, the lead singer for The Ransom Brothers, will take to the stage for our first-ever Concert in the Park. McHargue's music pays tribute to the Allman Brothers, Marshall Tucker Band and other '70s Southern rockers as well as red dirt, outlaw and outlier country. Don't forget to bring blankets and lawn chairs. Afterward, head to one of Pine Market's great dining spots.
Concert in the Park featuring Oliver Penn
6-8 p.m. Friday, Oct. 13
Oliver Penn's distinct blend of blues, country and retro-soul music is sure to have everyone on their feet, dancing to the beat. Penn has shared the stage with Charley Crockett, Shakey Graves, Randall King, The California Honeydrops and Shinyribs. It's a concert you won't want to miss. Lawn chairs and blankets are recommended.