November 07, 2022
PrimoHoagies Coming to Pine Market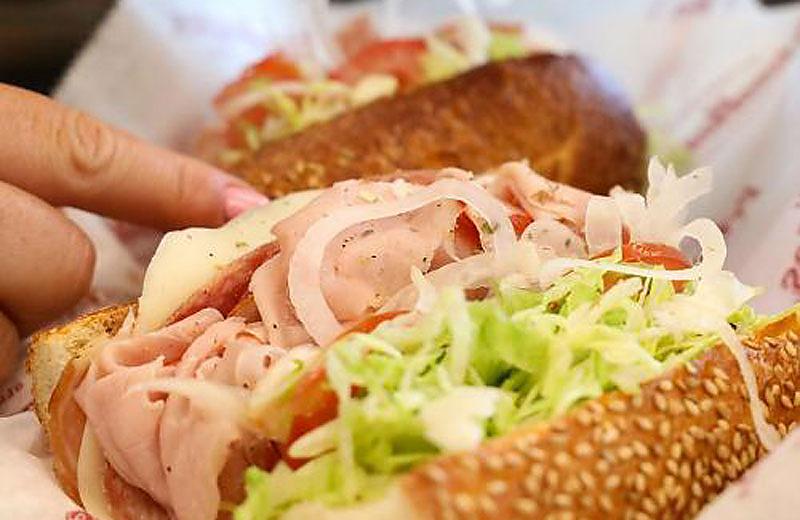 When is a submarine sandwich not a sub? When it's a hoagie. Rarely can this magical combination of Italian meats and cheeses be found outside the East Coast. Until now. Soon South Philadelphia-born PrimoHoagies will be opening up shop in Pine Market.
The first PrimoHoagies opened 30 years ago. The ubiquity of the sandwich meant the owners had to do something to elevate their hoagies above the rest. They began to emphasize the authenticity and quality of their hoagies. Before long, lines began to form around the small shop. Not long after, the owners added a second shop and then a third. Today you can find PrimoHoagies up and down the East Coast and soon at
950 Pine Market Place.
What makes these hoagies special? They bake their bread in-house every two hours. Only the finest Thumanns gourmet quality meats and cheeses are used. Veggies are sourced locally and chopped daily. The menu is extensive, including many specialty sandwiches created in-house by employees.Their Italian hoagies feature prosciutto, provolone cheese, hot papicola and Genoa salami. The "Diablos" line of sandwiches brings the heat with hot pepper cheese and spices. A favorite is the Veggie Diablo. There's no meat just a delicious combination of eggplant, broccoli rabe, long peppers and provolone. Want to sink your teeth into a meatball sandwich or Philly Cheesesteak? Those are on the menu, as well.
Think your hoagies must stand alone? Not with the many side dishes available. These include macaroni or potato salad, coleslaw, pepperoni bites, pepper shooters and more. For dessert, indulge in dirt pudding, an array of cookies and rice pudding.
Our mouth is watering just thinking about it. A grand opening date has not been set, but you can be sure we're keeping an eye on it and let you know when the hoagies arrive!