February 22, 2023
Tosca Italian Gourmet Coming Soon to Pine Market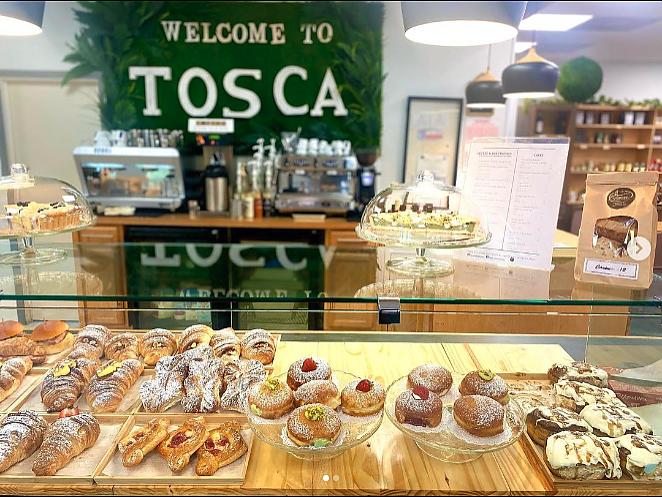 Woodforest residents will no longer have to drive to The Woodlands to get their Italian food fix. Tosca Italian Gourmet is planning to open a location in Pine Market.
For those not in-the-know, Tosca Italian Gourmet is a family-owned bakery specializing in traditional Italian cuisine. The Schiavo family opened the first restaurant in The Woodlands last year. It proved so popular, they decided to expand with a second location in Cypress. The Pine Market opening is planned for the fall.
"We have many customers who live outside The Woodlands and who travel a long way to visit us," said Romina Marchisio, store manager for Tosca Italian Gourmet. "So, we decided to meet their requests."
The name Tosca is a callback to the landscape, wine and traditions of Tuscany. Tuscan products are not the only items on the menu.
"The menu of Tosca Italian Gourmet is based on traditional Italian recipes," Marchisio said. "Italian food culture is very diversified and made of thousands of different combinations of the same ingredients depending on regions and local traditions."
Customers will find an array of menu items, including pastries, breads, salads, sandwiches, pizzas coffee, cakes, gelato and specialty items. Take-home family meals will also be available.
Customers that already know and love Tosca's will be happy to know all their favorites will be on the menu, including the Arezzo sandwich made with truffle and ricotta cheese, premium quality San Daniele Prosciutto Crudo, arugula and extra virgin Italian olive oil. Pistachio croissants, Sicilian cannoli and Nonna cake will satisfy your sweet tooth.
We look forward to trying all their dishes!