November 18, 2023
Upscale Japanese Restaurant to Open in Woodforest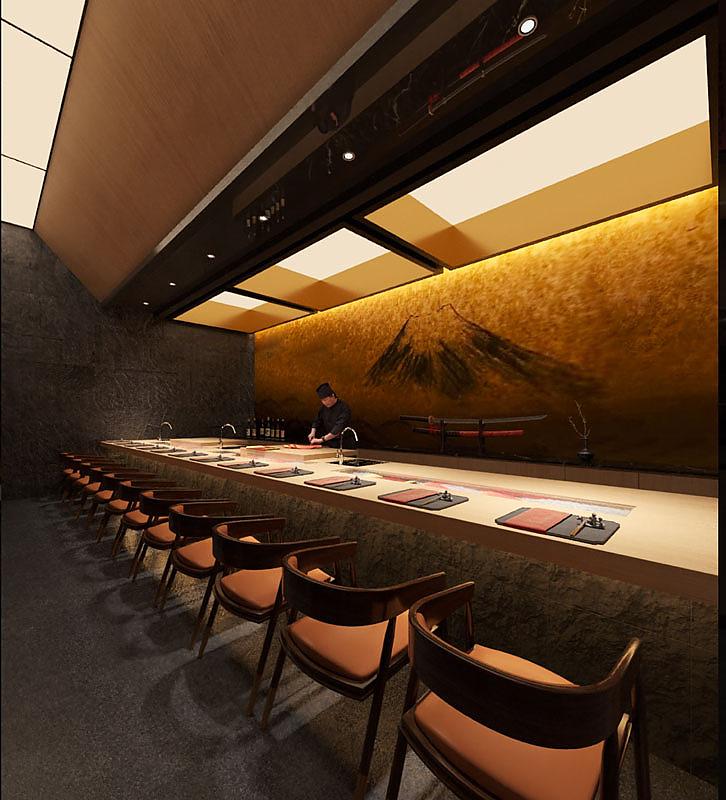 An upscale sushi restaurant is coming to Pine Market in Woodforest next year serving up internationally sourced fish and high-end Japanese dishes.
Ten Zen Japanese Restaurant is slated to open January 2024. The menu will feature fresh sushi and sashimi with fish sourced from countries such as Scotland and Japan. Japanese and American wagyu beef will also be offered as will steak and seafood dishes.
A selection of high-end sake, Japanese whiskey and an extensive wine list will be available.
The interior of the 4,200-square-foot restaurant was custom-made in China, said owner Wei Wang.
"Everything in this restaurant is very special," Wang said. "Our party room, sushi bar and drinking bar are not like other kinds of restaurants. They are very much high end, elegant and make people feel relaxed while there."
This will be the third restaurant Wang has opened in The Woodlands area. Ten Zen is the fulfillment of a dream.
"Those two restaurants are small which limited me," he said. "I told myself that one day, I would open a fine dining restaurant. I knew I could do it. I just needed to wait for the right time and find the right place."
The right place was Woodforest.
"I love the Woodforest area," Wang said. "Lots of trees and fresh air. The people who live here are nice to each other. It's a good choice to live and retire. I have a lot of good people willing to support me and help me make that happen. That is why I have chosen the Woodforest area for my new restaurant."
Wang immigrated from China to the United States in 1992. He began working in the restaurant industry starting as a dishwasher and working his way up to manager. Most of his 30 years of experience has been in Japanese restaurants. He reads, writes and speaks Japanese.
"I know Japanese culture," he said. "I've been all over the country, tried all the good food. Later I will teach my staff to cook and to serve our guests, so they don't have to leave the country to enjoy real Japanese food."
Wang said he wants customers to know that his team will do their best to provide good food and a good dining experience.
"My kitchen is your kitchen," Wang said. "Just let us know how you want your food, my talented team will make this happen, so you don't need to go to other restaurants. We are more than customers and restaurant employees, we are family."
Pine Market is located at 791 Fish Creek Thoroughfare in Montgomery. The 40-acre retail center is anchored by Harvest Market and features more than 30 businesses, including Luv Coffee, Clean Juice, Grab N Go Tacos, Bespoke Cigar Lounge and Diva Boutique.