August 16, 2023
We're Lighting Up About Bespoke Cigar Lounge & Social Club!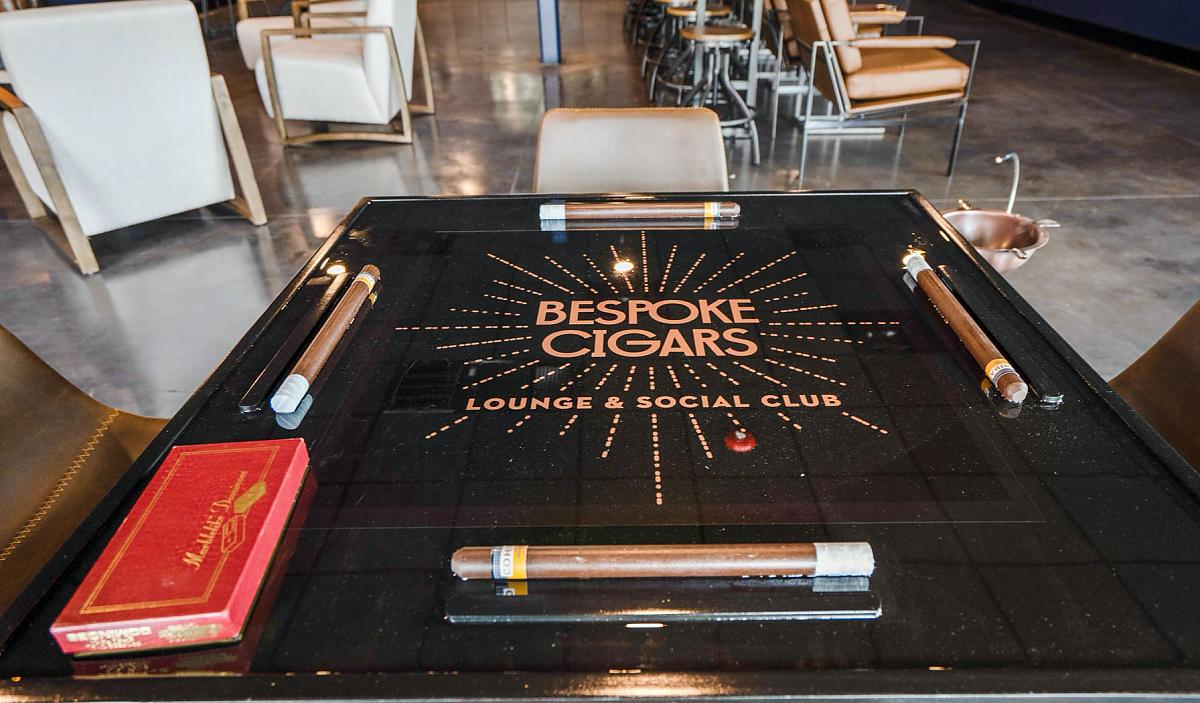 Another unique concept is now open in Pine Market — Bespoke Cigar Lounge & Social Club!
Located at 870 New Day Ave in Pine Market, Bespoke Cigar Lounge is a welcoming place for both cigar aficionados and the cigar-curious to shop and gather, says owner and Woodforest resident Jason Johnson. The retail shop had a soft opening Aug. 8-13 during which time the public enjoyed free access to the social club.
Bespoke's cigar shop features cigar accessories and more than 10,000 hand-rolled premium cigars. For those unsure of what to choose, a tobacconist can offer advice on the perfect palate-pleasing cigar. Because Johnson is a licensed importer (he has operated Southern Smoke Cigars for years), prices are lower than what is typically found online.
Shoppers can browse in a clean-air environment, and after making their purchase, they can relax on the shady outdoor patio while enjoying craft beer, wine, soft drinks and snacks. Only people aged 21 and older can smoke a cigar on the patio, but those who are younger are welcome to join them there.
As its name indicates, Bespoke is more than just a cigar shop. Members enjoy exclusive access to a cigar lounge kept odor-free by an air filtration system that cleans the air every four minutes. Gaming tables for poker, cards, dominoes and more are available, and sports fans will appreciate the room's TV wall. Private, humidified cigar lockers are custom made from Spanish cedar and striped mahogany.
Because the Bespoke lounge is a private club, members can bring their own liquor; glasses and ice are provided upon request. Beer, wine, soft drinks and snacks are available for purchase. Food can also be delivered from Pine Market restaurants. Members also receive a 20 percent discount at the retail store.
Membership is currently paid yearly at $150 a month, offering access to the lounge from 8 a.m. to midnight 365 days a year, as well as 20 percent off beer, wine, soft drinks and snacks. Members will also enjoy special events such as concerts and dinners.