May 25, 2023
Woodforest Dance Company Set to Open in Pine Market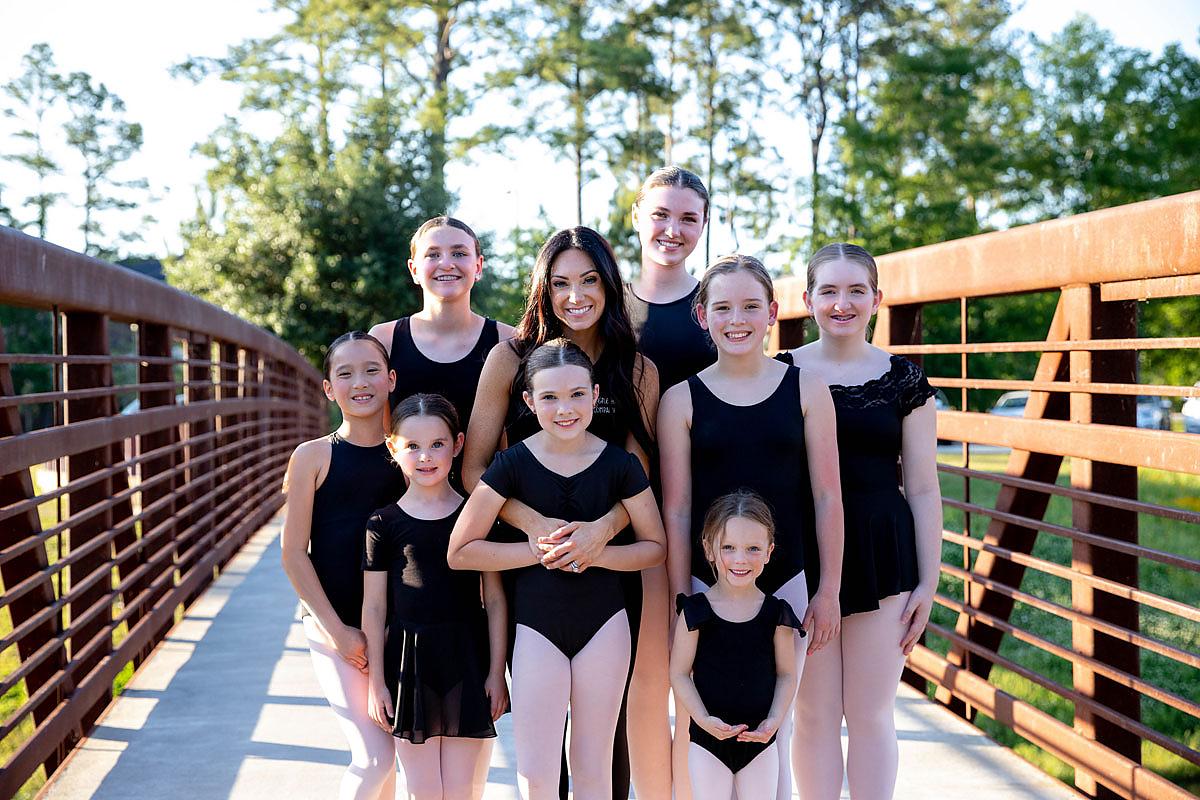 A Woodforest resident's dream of sharing her love for dance will come true in August when Woodforest Dance Company (WDC) opens in Pine Market.
Kerri Cooksey moved to Woodforest in 2015. A dancer since the age of 2, she found Woodforest to be a wonderful place but noticed it lacked something.
"We live in a beautiful community that offers so many things, but we were missing art," Cooksey said. "This helped fuel my desire to open a dance studio and bring this missing piece to our community."
The studio, located at 859 Pine Market Avenue, will feature two studios with wood-colored Marley dance floors, mirrors and ballet barres. Floor-to-ceiling windows will overlook the retail center's event lawn. Two 15-minute parking spaces located along Pine Market Avenue will be available for drop-off.
A variety of dance styles will be taught, including ballet, tap, jazz, hip hop, lyrical, drill team and more. A "Tiptoe Tots" class designed for children ages 18 months to 2 years will introduce movement, rhythm and dance concepts. Hip hop and a stretch class are available for adults.
There will be many opportunities for students to showcase their burgeoning skills.
"WDC students will participate in holiday performances this fall and winter, and a recital in May," Cooksey said. "We will attend dance competitions, conferences and conventions. WDC prides itself on continuing education and not only staying with the trends, but ahead of the trends in dance."
She believes dance is more than a beautiful art form full of self-expression.
"It builds confidence, improves strength and flexibility, creates lifelong friendships, improves posture and poise and most importantly brings joy," she said.
For her, Woodforest Dance Company is more than a business.
"This is a business on paper, but for me, it's my purpose," she said. "This is the moment in time where I get to share my knowledge in the art of dance, build confidence in the youth of our community and capture the heart of a new generation!"
In preparation for the opening, Woodforest Dance Company will offer a dance camp July 18-20 at the Church at Woodforest. To register for camp or learn more, visit www.WoodforestDance.com or follow along on social media @WoodforestDance.
The studio is one of many businesses set to open their doors in Pine Market at Woodforest. Coming soon are Jeremiah's Italian Ice, Mia's Cocina & Cantina, Tosca Italian Gourmet and Twisted Oak Bar + Kitchen.